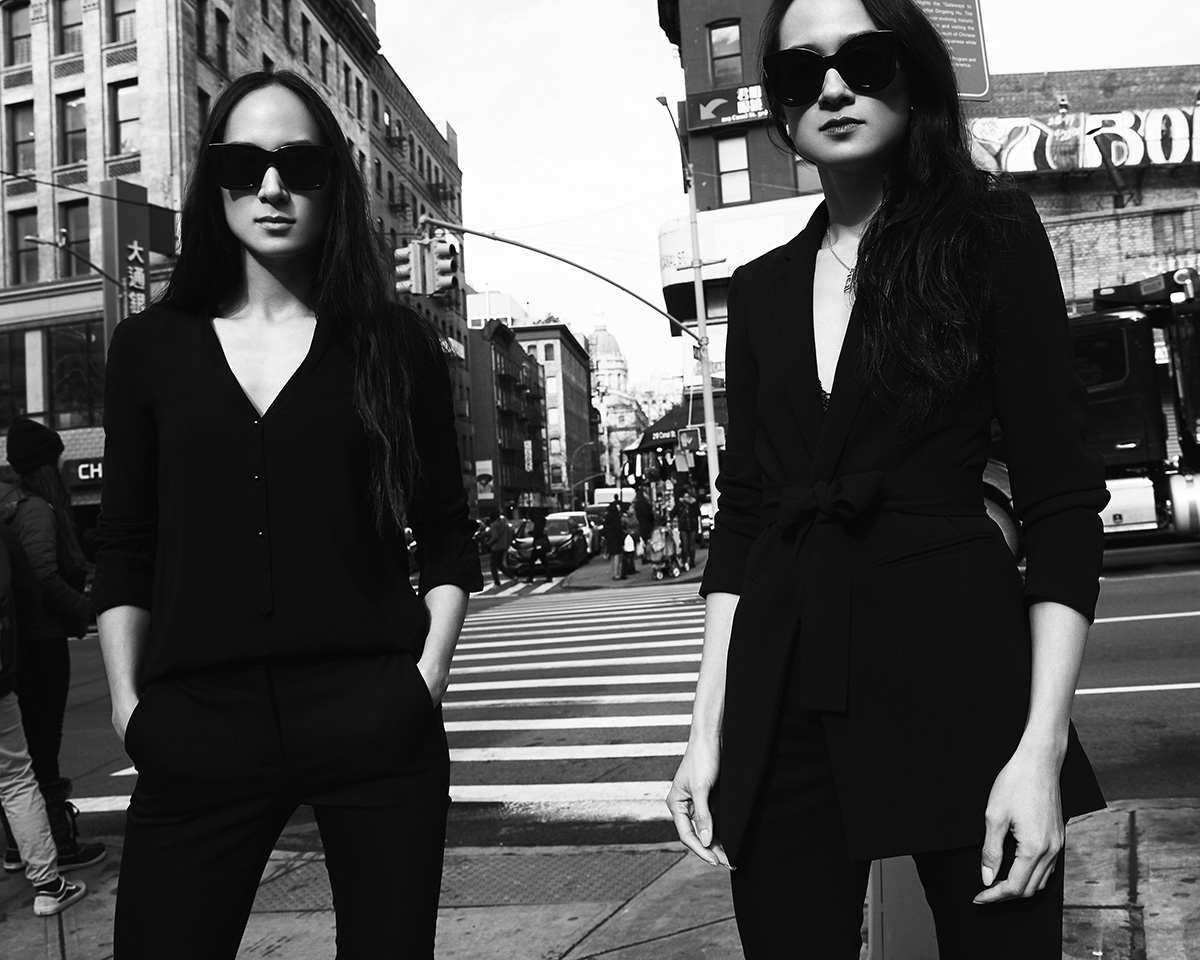 LILY AND LILAC ALWAYS KNEW THEY WOULD END UP WORKING IN THE FASHION INDUSTRY. WHEN THEY WERE YOUNG, THEY WOULD SKIP SCHOOL TO ATTEND EVENTS LIKE MONTREAL FASHION WEEK. AFTER STUDYING PHOTOGRAPHY AT DAWSON COLLEGE, THEY RELOCATED TO TORONTO AND QUICKLY STARTED SHOOTING FOR VARIOUS MAGAZINES. AFTER MOVING TO NEW YORK CITY IN 2018, LILY AND LILAC HAVE LIVED THERE SINCE. WE HAD THE PLEASURE TO SPEAK WITH THESE TWIN PHOTOGRAPHERS, WHO SHARE WITH US SOME OF THEIR MOST INFLUENTIAL EXPERIENCES.
Published September 10, 2020
So, you've always admired fashion, choosing to go into a field that's unlike most. Did you feel different from the other kids when you were young
?
We certainly felt like oddballs and never wanted to follow the norm. We never felt present as kids because we were always looking to be elsewhere, to grow up faster, and to do what we love. When we were in high school, we realized there was a much bigger world out there, and we were excited to experience it. It was hard to stay focused on homework and exams when we were eager to go to Fashion Week, collaborate with designers and artists, and have firsthand experience in the industry.
What were your biggest influences in the fashion world? We first fell in love with fashion watching Fashion File with host Tim Blanks on TV. That was our first introduction to the world of fashion. When we started getting into photography, great legends like Helmut Newton, Guy Bourdin, Mert & Marcus, and Fabien Baron were our biggest influences.
How did you finally decide to study photography?It was easy – after high school our parents encouraged us to study what we were most passionate about. We didn't see any other option that appealed to us, and it's not our style to have a plan B.
When did you discover you were stronger as a team, instead of working alone as most artists do? We discovered this at a very young age and did all our school projects together. We had to take on twice as many projects but found that it was more efficient and fun working together. We learned that we could always rely on one another for a second opinion, which is invaluable to us.
After finishing school, what were your first professional experiences? Our first gig was a lookbook shoot for a maternity-wear designer that our cousin found on Craigslist. After that, we pretty much went straight to Toronto and started networking with a lot of people.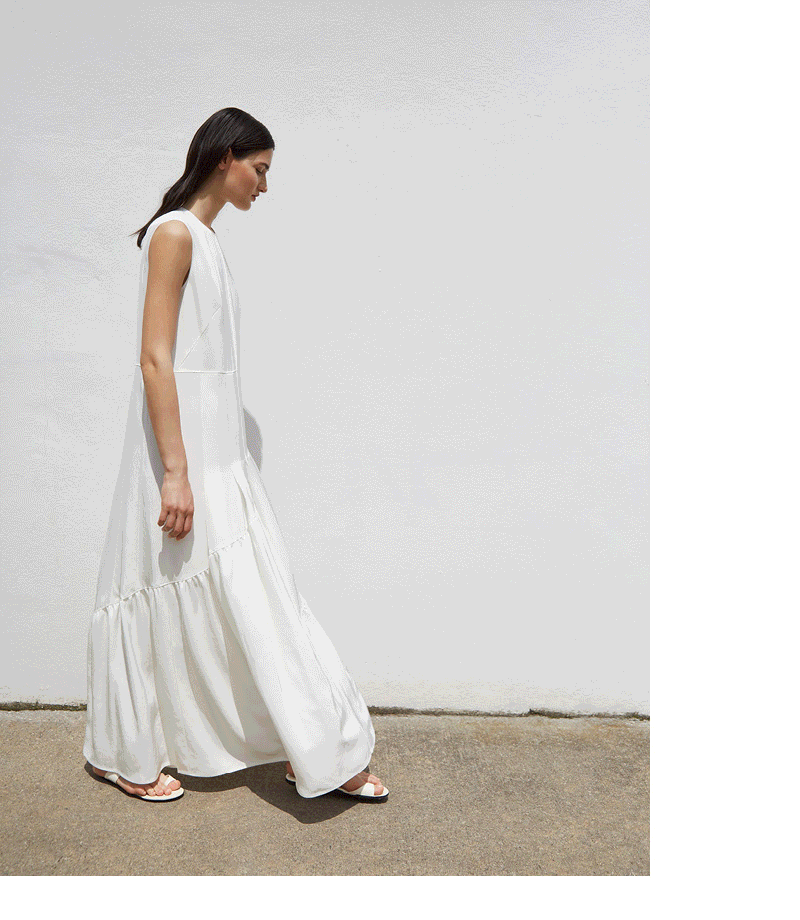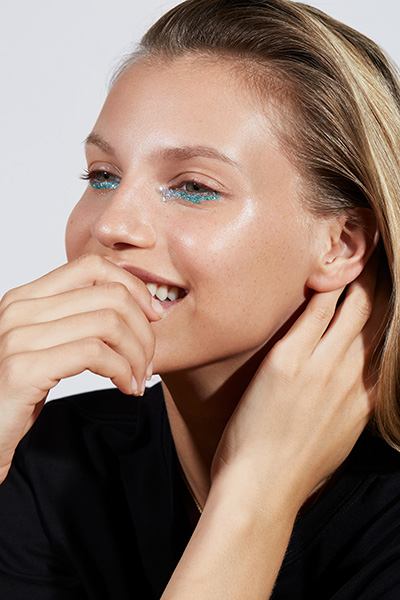 "OUR HOPE IS THAT what WE WORK ON HELPS MAKE SOME POSITIVE CHANGE in THE WORLD."
I was introduced to your work in one of my first Dress to Kill issues, probably in 2008, and I was captivated by your imagination back then. How did you start working in fashion magazines?
With
Dress to Kill
, it all started with a simple email to Sylvain Blais, Creative Director of the magazine. He took a chance on us, and, since then, we've worked on about 30 editorials together. We love the crew behind the magazine. DTK forever!
What is the most exciting project you have ever done? It's difficult to pick one project because every project is so different and offers a unique experience. We feel most fulfilled when we work on our personal projects because that's when we have creative freedom and can be more experimental. Some of our most memorable shoots are the DTK 10-year anniversary cover story with supermodel Crista Cober, the DTK Greta Constantine 10-year anniversary tribute shot in one of Toronto's oldest cemeteries, and a video shoot we did with US Women's National Soccer Team players Ali and Ashlyn for Harper's Bazaar Brasil.
Do you sometimes work alone? It's very rare. The only times one of us has done a shoot alone was because the other person was really sick and couldn't make it.
Can you share with us how do you work as photographers? I mean, does one of you hold the camera and the other do the retouching? How do you share tasks? It's very fluid and collaborative. We don't designate specific roles for each other, and the roles are interchangeable. As one of us shoots, the other person is behind the computer, working alongside the client, helping direct the shoot, etc.
What was the biggest obstacle when moving to another country? Moving to another country forces you to start from scratch with every aspect of life and work. We had to really start all over, take care of the logistics, and build new relationships. Also, there is no poutine here!
A question I should ask – how has COVID-19 changed your life? Are there new opportunities that this world issue has brought into your life? COVID is relentless, and we are so incredibly lucky that we have been safe from it. As we put a pause on everything, it really gave us a new perspective, and we learned to appreciate what we have. We spent this time learning new skills and connecting with more people than ever, even though it was virtually.
Can you talk about aesthetics? The fashion world has changed dramatically in the last couple of years, now with anti-fashion aesthetics. I see your work has also changed. How can you describe your artistic evolution over time? Our work is getting more and more raw with time. We used to spend a lot of time and energy polishing our images, but now we're more interested in keeping an authentic and effortless look, celebrating uniqueness and imperfections.
What new projects do you have lined up for the near future? We'd like to work on projects that involve the people who inspire us, even outside of fashion. Our hope is that what we work on helps make some positive change in the world.