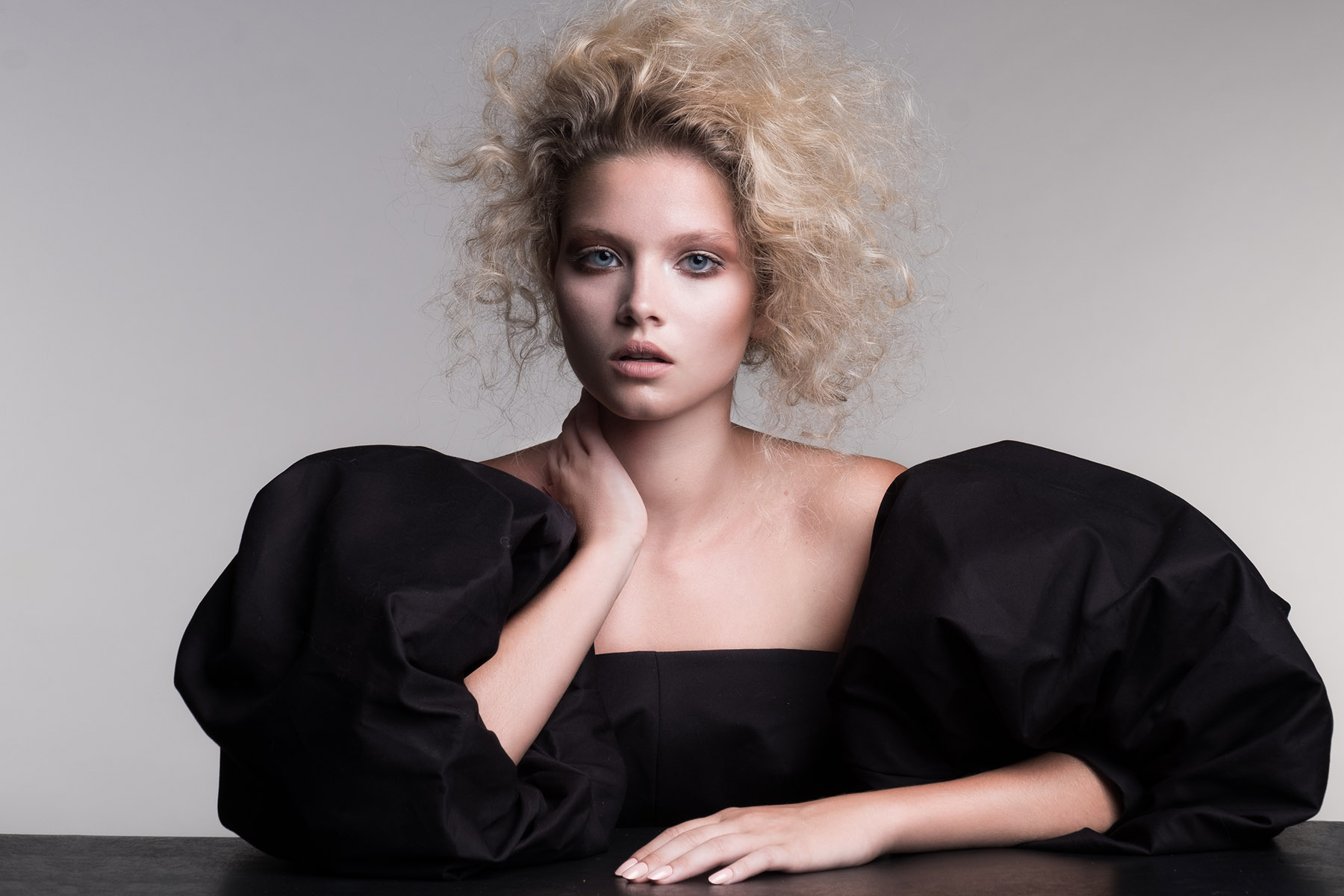 SHE MAY SEEM YOUNG, BUT BRUNELLE HAS ALREADY POSED FOR SOME OF THE MOST RENOWNED PHOTOGRAPHERS IN CANADA, STARRED IN PROMINENT CAMPAIGNS, AND HAS EVEN GRACED THE COVERS OF MAGAZINES. I REMEMBER WHEN I WAS WORKING FOR 192 MAGAZINE A WHILE BACK; I WAS STARSTRUCK BY HER PERFECTLY BEAUTIFUL FACE ON THEIR COVER. I HAD THE CHANCE TO COLLABORATE WITH BRUNELLE AGAIN FOR THIS SHOOT AND LEARN A BIT ABOUT WHAT MAKES HER TICK.
How did you start modelling? I participated in a beauty contest organized by Folio Agency that was released on Instagram, and I was not excepting anything as I am short (5'3"), but I ended up winning the contest! It was one of my greatest prides because modelling was one of my dreams when I was young.
 As a model, what has been your most exciting project? I've had the chance to work with renowned and recognized photographers and makeup artists across Canada and beyond.
Otherwise, beauty shoots are my favourite contracts because I feel in my element and I'm not held back by my size.
Were you afraid of the fashion industry at the beginning of your career? I was afraid that I would be asked to lose weight, as I'm still muscular for a model. I was also afraid of falling into drugs; everyone told me to be careful because people in the industry use a lot. And finally, I was scared of losing confidence and comparing myself to others, whether in terms of greatness or beauty.
What are you studying? I am studying psychology at university.
"WHAT WE SEE ON SOCIAL NETWORKS IS not always REALITY AND THAT EACH PERSON, INCLUDING YOURSELF, IS BEAUTIFUL."
How do you manage your modelling life with your studies? It's very difficult for me because, in addition to going to school fulltime and being a model, I'm a volleyball athlete who trains almost every day. It's hard sometimes to be successful at managing three occupations, but I always find a solution so that in the end I am not penalized in any of them.
You seem to be very active on social media; how do you see the influence of social media on people's lives? I consider social media to be relevant as long as it does not [negatively] affect you personally. Social media is a platform that can be dangerous for young girls and boys who have more or less confidence in themselves. When I was young, I was affected by the content of Instagram because all the girls were so perfect, conforming to society's "beauty standards." You just have to understand that what we see on social networks is not always reality and that each person, including yourself, is beautiful.
As a model, what do you think are your greatest strengths? My determination to always move forward and my face, which is considered very photogenic in the modelling industry.
How has the pandemic changed your habits? Everything is much slower now: no more outings with friends or team sports. We will still get by, though.
Photos: César Ochoa
Makeup and hair: Steven Turpin at MGMT
Stylist: Jenn Finkelstein